Alie B, "My mental health became a priority, I learned to love myself."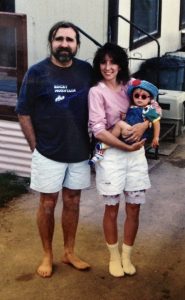 "A pillar of society" is how Alie B. describes her dad. His death came as he waited for a liver transplant, leaving Alie, her four siblings and Mom behind.  With over 2,000 people attending his service along with a motor brigade, Alie knew her dad had made a lasting impact as a Pastor of an inner-city church in the International District, a mission her mom had now inherited. It also felt like a vulnerable time for them as they searched for something to deal with their loss of their beloved father and community member. They had heard of the Children's Grief Center and went as a family, shared a meal with other families and felt the love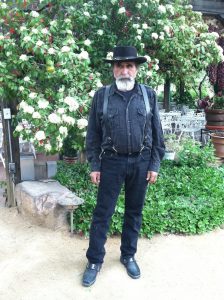 in this place of support. The center was where their pain and grief was heard and not judged. For Alie it was a safe space to feel sad and to not be okay; "It was hard to be in my body during that time," Alie recalls. "I couldn't wait to talk to other people about what I was going through." Having other young people her age (19 at the time) to share with and be with helped her in not feeling alone.
Alie also had the opportunity to be with her siblings during their time at the Children's Grief Center. "Watching my younger sister create and express her process of grieving during the sandbox activity was moving." It was also comforting for Alie knowing her mom had a safe and supportive place to be with other grieving parents as they went through adjusting to life without their partner.
As a young adult, Alie was able to learn how important her mental health is, making it a priority in her life. Taking time to be gentle with herself and love herself have been valuable lessons for her. In grief "you can go around it, but you really need to go through it," Alie shared. A talented musician and recording artist, Alie has used her music to express her love and pain. Her first album, Desert Days, was dedicated to her Dad. Her second album is focused on mental health as a process forever. Grief will be something we will experience again in the future, reflects Alie, and taking the time to care for myself will help me get through that when it comes again.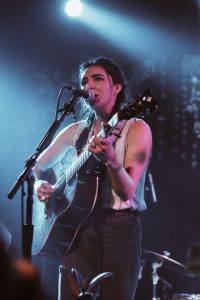 To hear Alie's music go to https://www.bylandmusic.com/